Registration to field trips, seminars, courses and other activities
The Registration module allows the school to easily administrate registration to various school events as elective seminars, trips, excursions, etc. in the EduPage online environment.
It can be used by a teacher to organize class trips, etc. It can be used by an administrator to organize elective seminars, courses for teachers and so on.
For an event created through the Registration module, students can also register through a mobile application.
You can communicate with subscribers via the messages directly in Registration module.
Administrator can create a payment plan for subscribers.
The teacher can also view the results of action in a mobile app:

or on the web.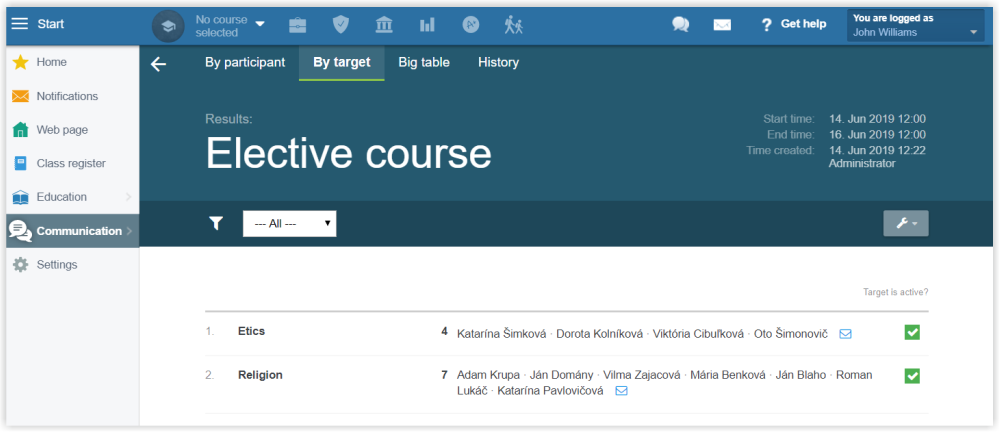 How can I print results from action?
You can find Registration module in the left menu Comunication/Registration.

Creating new action
New action can be created by both an administrator and teachers. An administrator can manage actions across the school.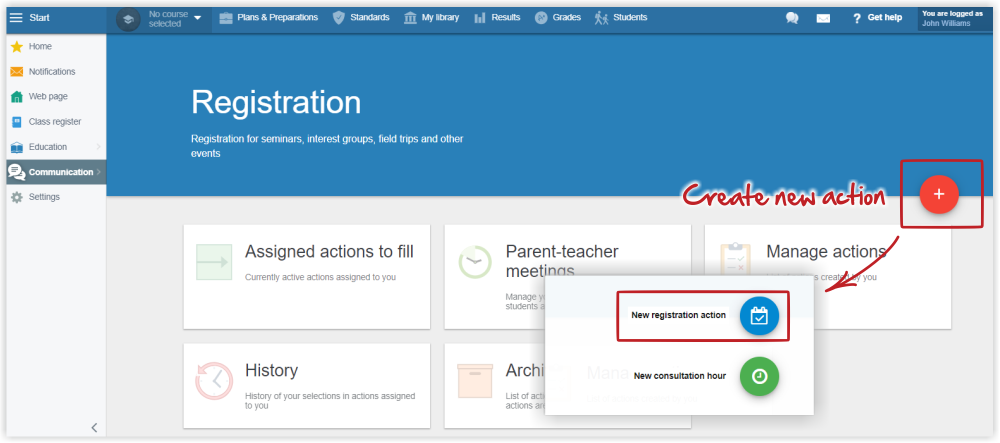 Here are some specific examples of registration actions.
Case 1 - Registration for a field trip
Case 2 - Registration for a skiing trip
Case 3 - Registration for interest groups
Case 4 - Registration for elective courses
Case 5 - Registration to elective courses - a more complex situation
What to do, if I want to cancel some of the targets (few registered students)?
Creating a payment plan for registration action
How can I print results from action?
Students and parents - How to register for an action
We also offer additional tips on how to use the EduPage registration module:
- Search for a suitable date by choosing from multiple options
- School lesson planning
- Registerteachers for some lectures