Assign tab - description
The "Assign" tab contains some information and options for the assignment of the test:
Green: inclusion of material in study topics, preparations and standards

Blue: assign material to another class (create a new assignation)

Pink: you just want to prepare a material and don't want to assign it to any class yet

Purple: creating an event (written exam) and announcing the date of the written exam

Orange: Do you want to print and do the test on paper, or do you want to assign it online?

Brown: if students do the test online, the system will automatically evaluate their answers and you can set the evaluation scale.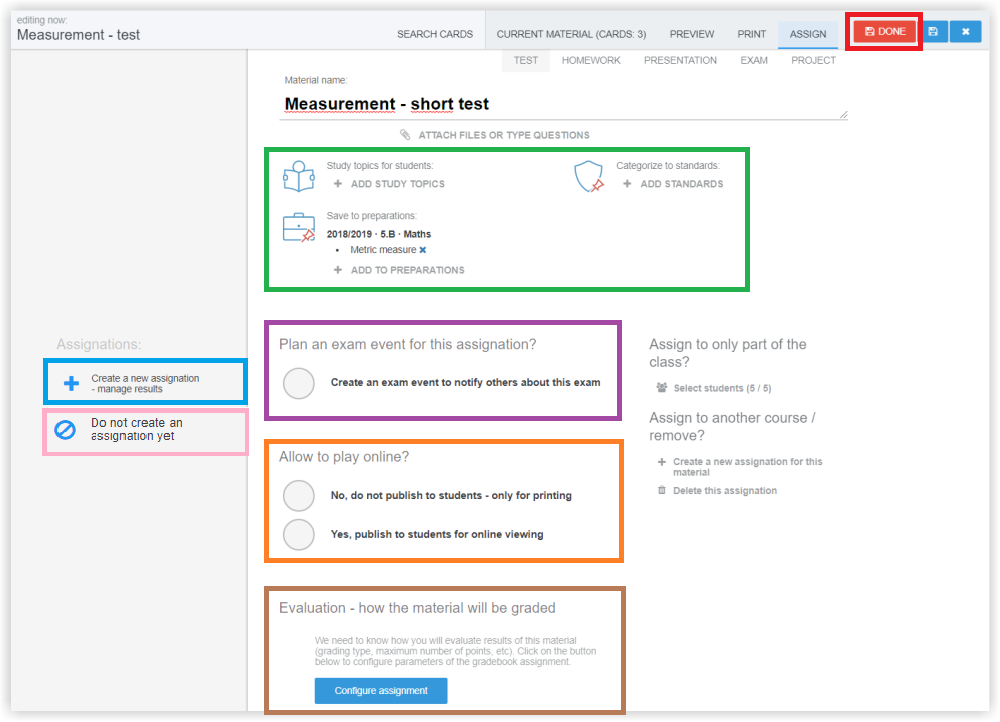 How to assign an online test to students
How to transfer grade from the online test to gradebook
What are "Study topics"?
What is the role of standards in EduPage?
To finish editing the test, press the "Done" button.