How to change timetable for specific day to another day/week/term
For each day in the Online substitution you can manually change timetable to another day/week/term. Timetable in this day is then used to determine what has to be substituted.
Use menu Settings/Day in timetable and click on button "Day in timetable - Edit". Then you can set exact timetable of which day/week/term should be used for your selected day.
If you select also "shift also following days" the software will adjust also the following days until the end of the school year.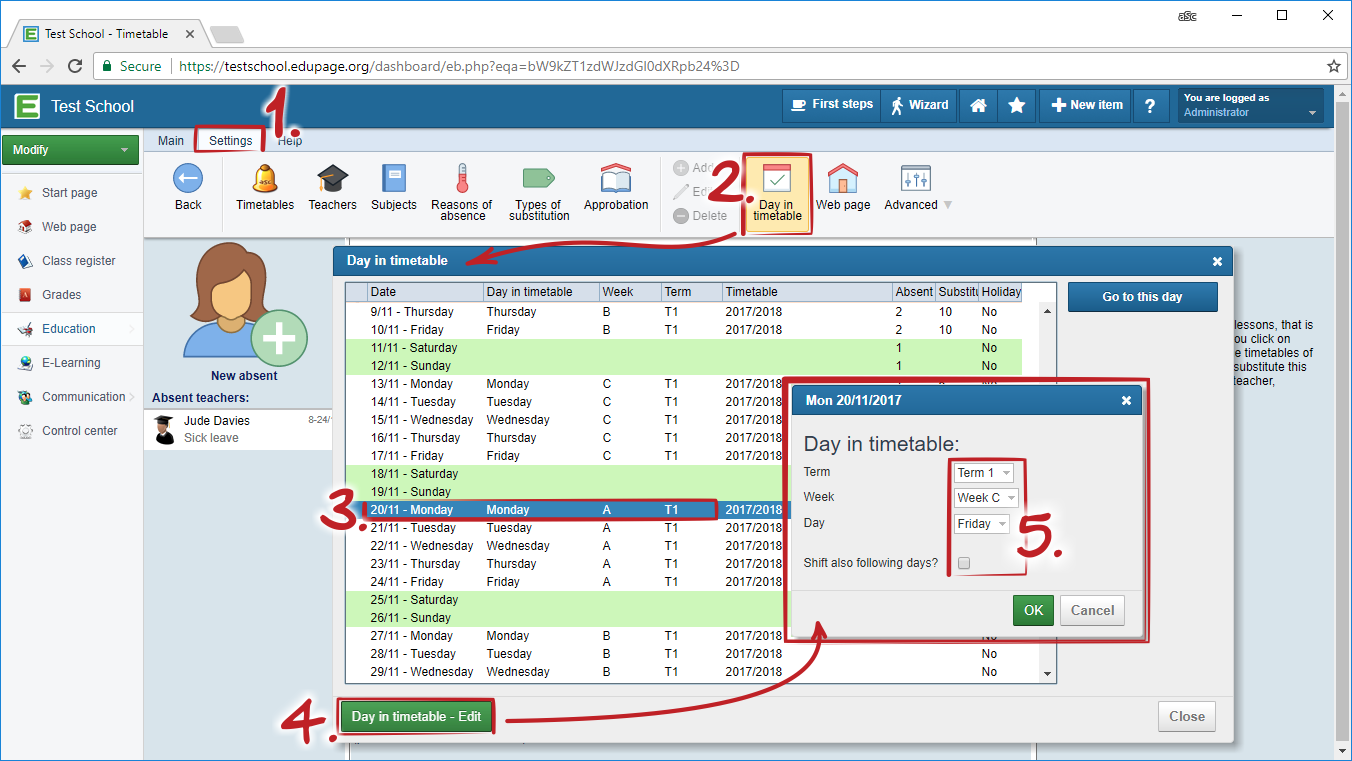 see also:
Substitutions / cover