Teacher - How to create a course for a school club
Administrator - How to create a course for school club
Create a course for school club at the beginning of school year in the following way:
Log in to EduPage and press the Course button in the top menu.

No courses have been created yet. Start creating the course by clicking the + button.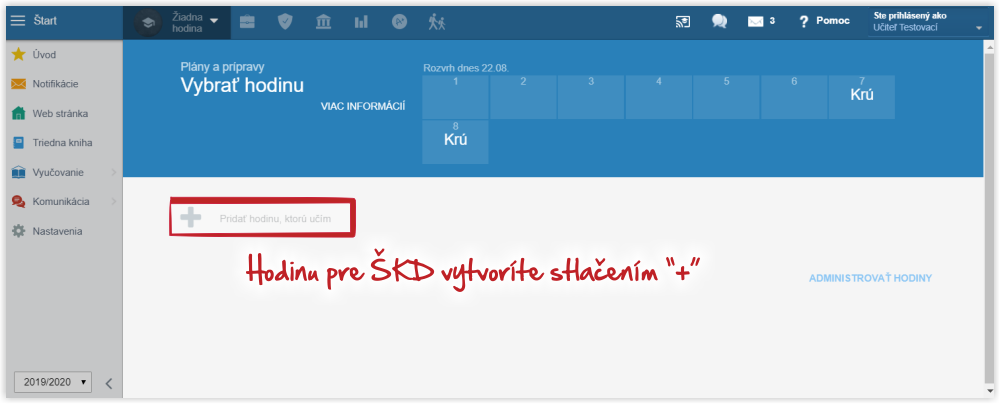 1. Choose "School club" when selecting a subject
2. Enter the title of the school club - in this case School club 2.A
You can ignore the standard subject/grade selection.
You can select an image.
3. Select the class/classes of your students.
4. When selecting the students tick only those, who attend the school club.
5. To display the course in the classregister, add the scheduled time to your personal timetable.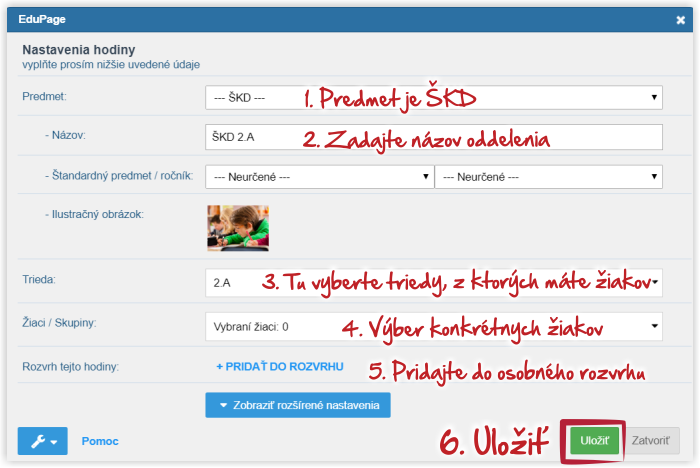 How to select specific students: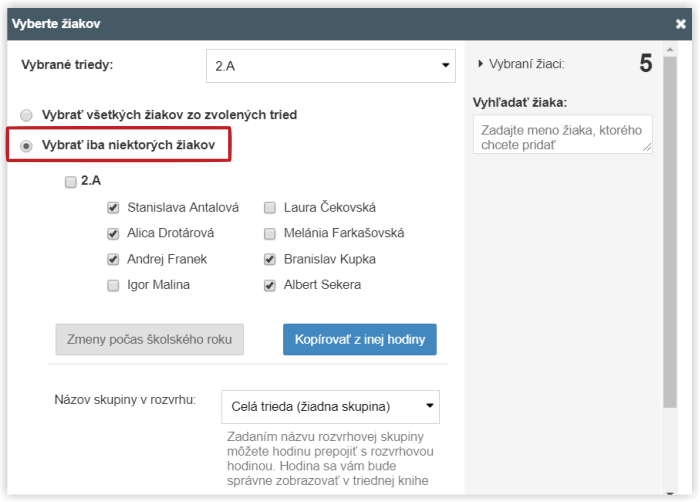 Linking the course to your personal timetable can be done in the process of creating the course or later, according to the following instructions: Teacher - Why do I not see the course for school club/interest group in class register?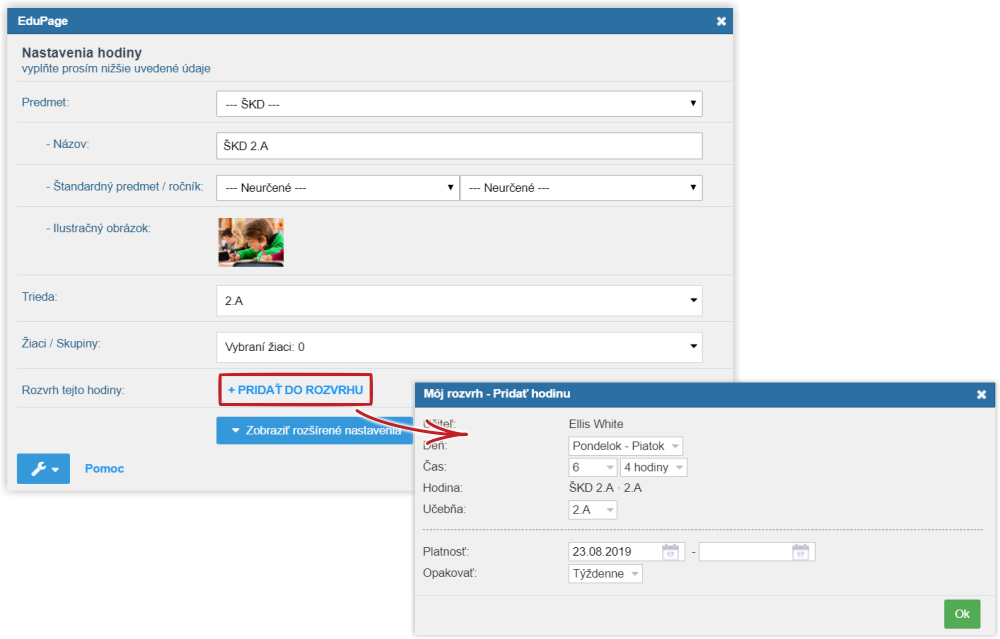 Save changes. A new course has been created and it has been added to the courses overview. The course is to be created only once, at the beginning of school year. If the course has been created by the administrator, there is no need to creat it afresh.

A teaching plan can be prepared for your new course in EduPage. Teacher - How to prepare a plan for a school club
You can now type into the classregister all activities done with the students in the school club.
You can record the students attendance in the classregister too. How to input the educational activities into the school club class register (the scope of the interest group)
Several teachers take turns teaching in one school club department. How to create a course
As the school club is generally devided into several departments, the question is how many courses to create for the school club. Please, bear in mind that a new class register is created for every course.