How to synchronize students from timetable to courses
If you have already entered students in the timetable for some of the courses, you do not need to enter them again when creating the course. You can use the synchronization option.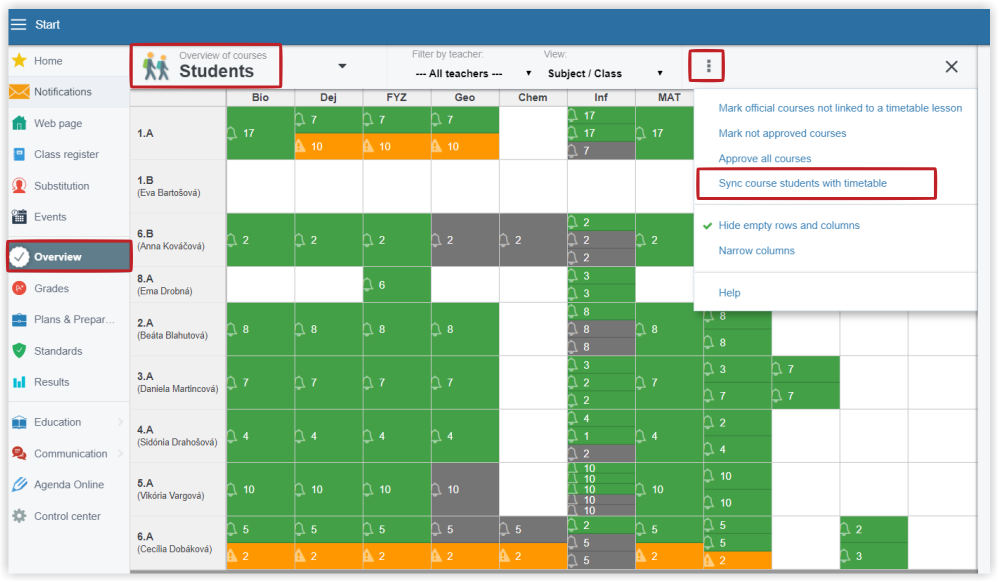 In the left column, there are students in the course, in the right column, there are students in the timetable.
By pressing the "Copy from timetable" button, students in the class will be overwritten by students entered in the timetable.
There is a check box for each course in which there is a discrepancy between students in the timetable and in the course. If you do not want to rewrite students in any of the seminars, uncheck the box for that course.