How to assign materials from 'My library' section to specific course plan?
You can find all materials, once created in EduPage, in the 'My library' section. There are all materials, from previous years included.
In time there are plenty of them, it becomes not easy to orientate oneself in it. Therefore we recommend assign them to specific topics of the plan. Why to add preparations to the topics of the plan?
If you stand in the 'Plans & Preparations' section at the specific topic before creating the new material, it will be assign to it automatically. You can find it assigned to the topic in the plan without doing anything else in the future .
There are materials assigned but also not assigned to any plan in the 'My library' section.
Display material that is not assigned to any plan by clicking the 'Not assign to any plan' button. No material in here is desirable.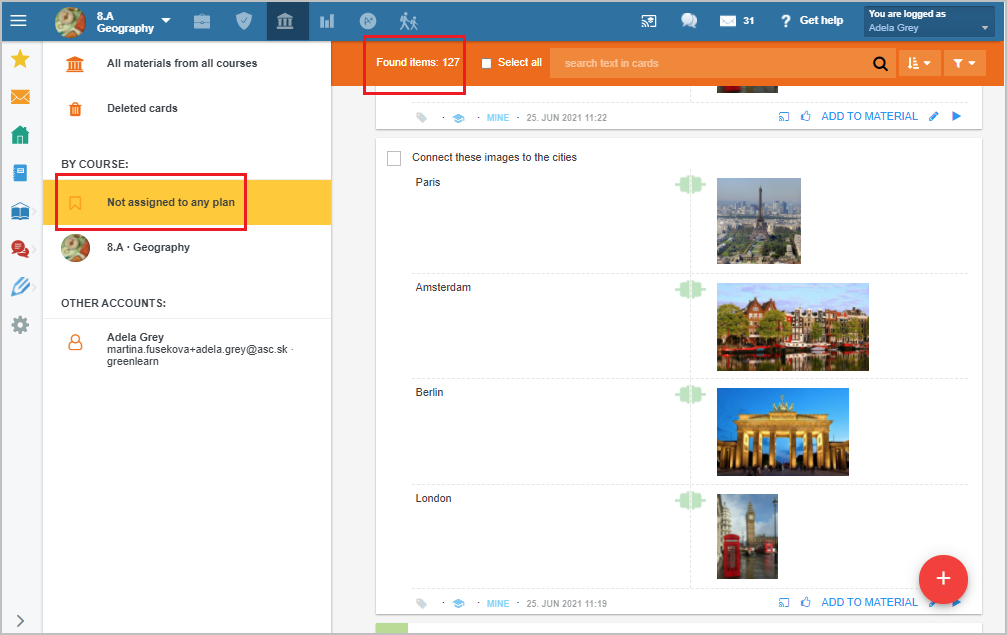 There are two ways to place not assigned cards to the plan they belong to additionally:

to add label with topic name How to add materials from My library to the topics of the teaching plan

When searching materials you want to add to the specific topic, typing the particular text in the searching box at the top may help: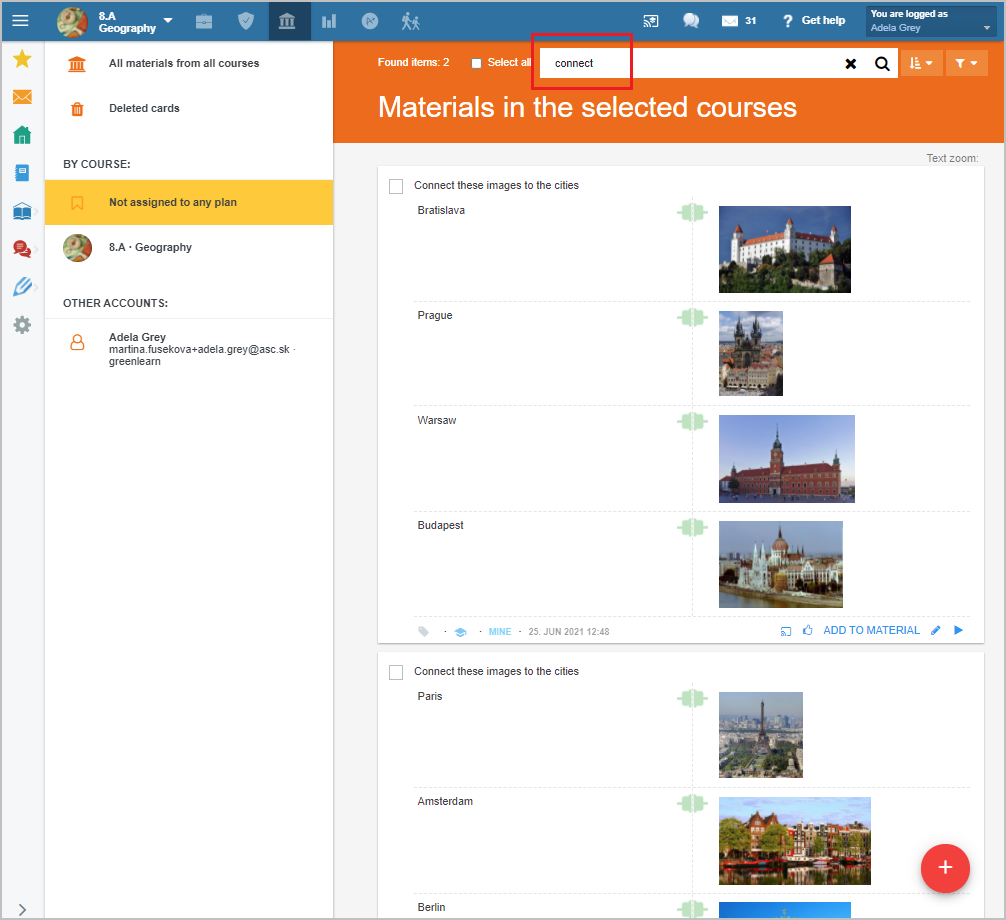 There is also the option to search for the specific type of material, e.g. HW, test, presentation and not the cards only: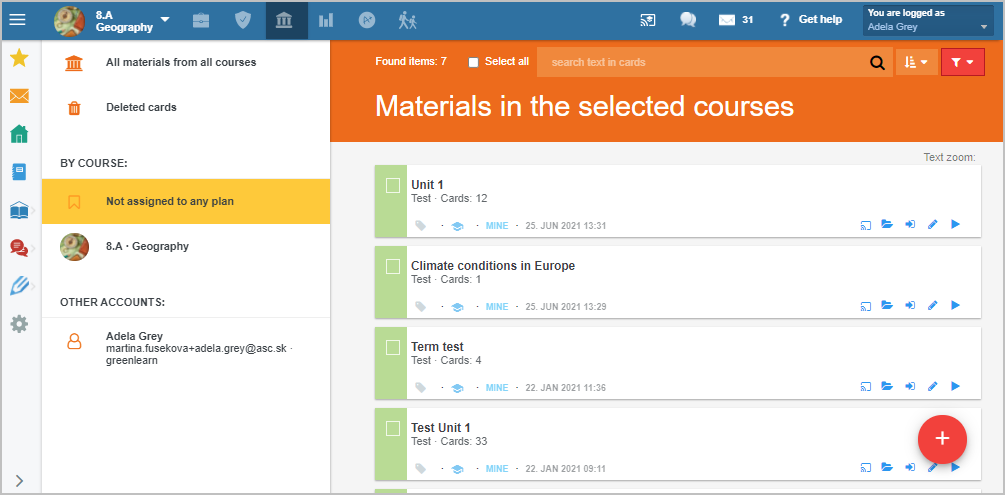 Note: The 'filter' button is colored red while filtering data.
Categorizing teaching materials from My library to a plan by drag-and-drop
How to add materials from My library to the topics of the teaching plan