How to make a copy of a card (your, school or global card)
Select the card you want to copy. Click on the "Duplicate cards" icon in the top menu.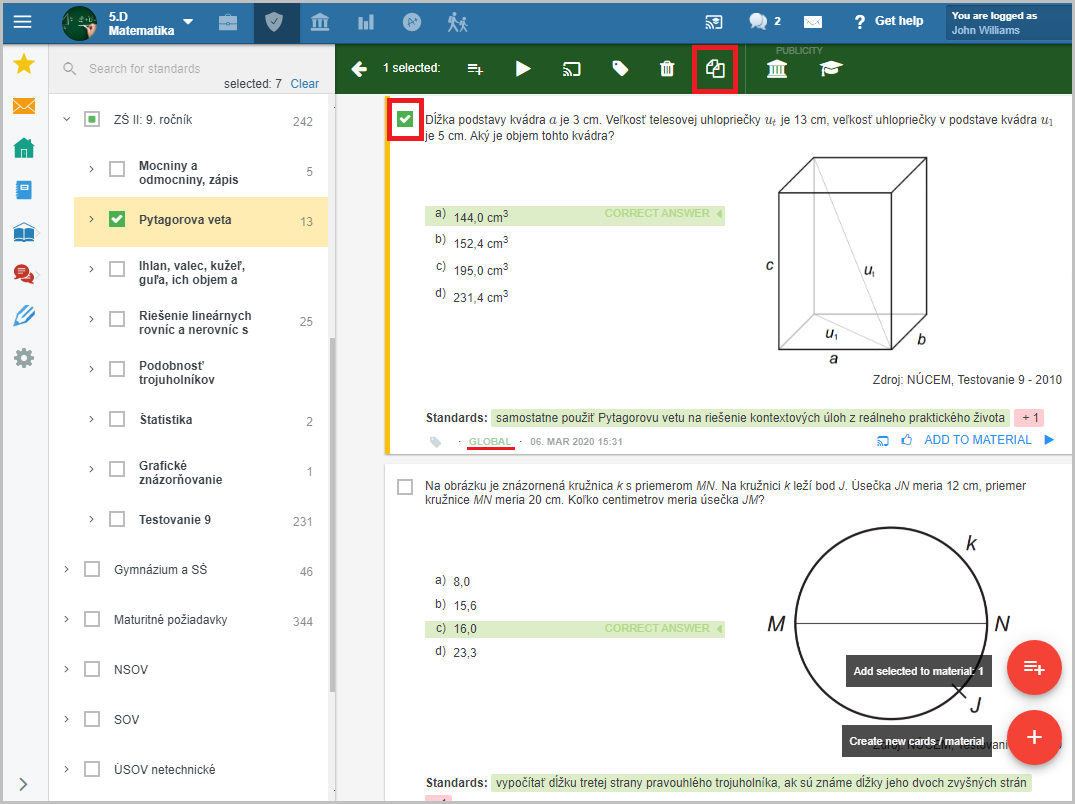 Select the option to make a copy without grouping.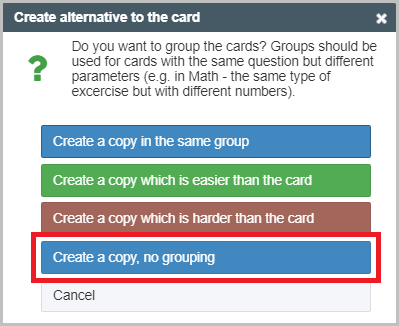 Press Done.


A copy of the card has been created and can be further edited.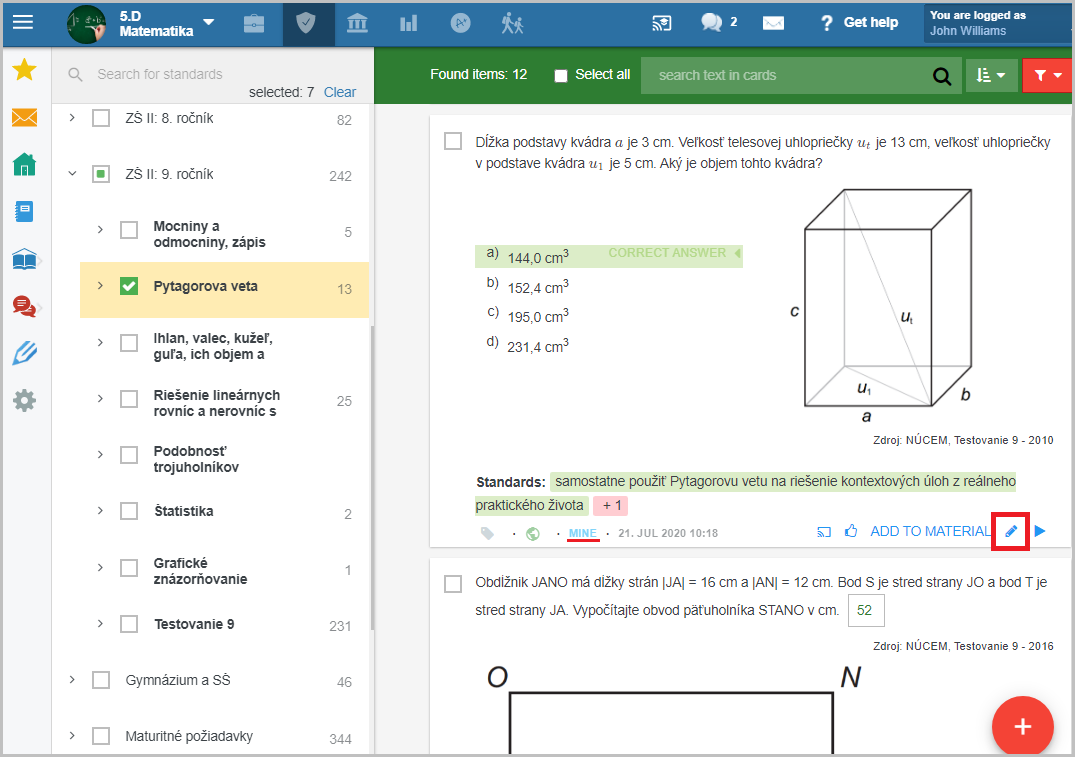 If you want to make a copy of your own card, you can do it in this way: How to copy question?