How to comment on a student's uploaded photo of their work
If you assigned HW/test with an open question for the students to submit the photo of their work, you can view the pictures in the Answers column in the Grades tab.
How to assign the students homework, so that they can submit their work as a file or text?
Where can I find the files that students uploaded to HW?
Click on the name of the uploaded file.
If necessary rotate the picture by clicking on the 'rotate' icons in the upper right corner.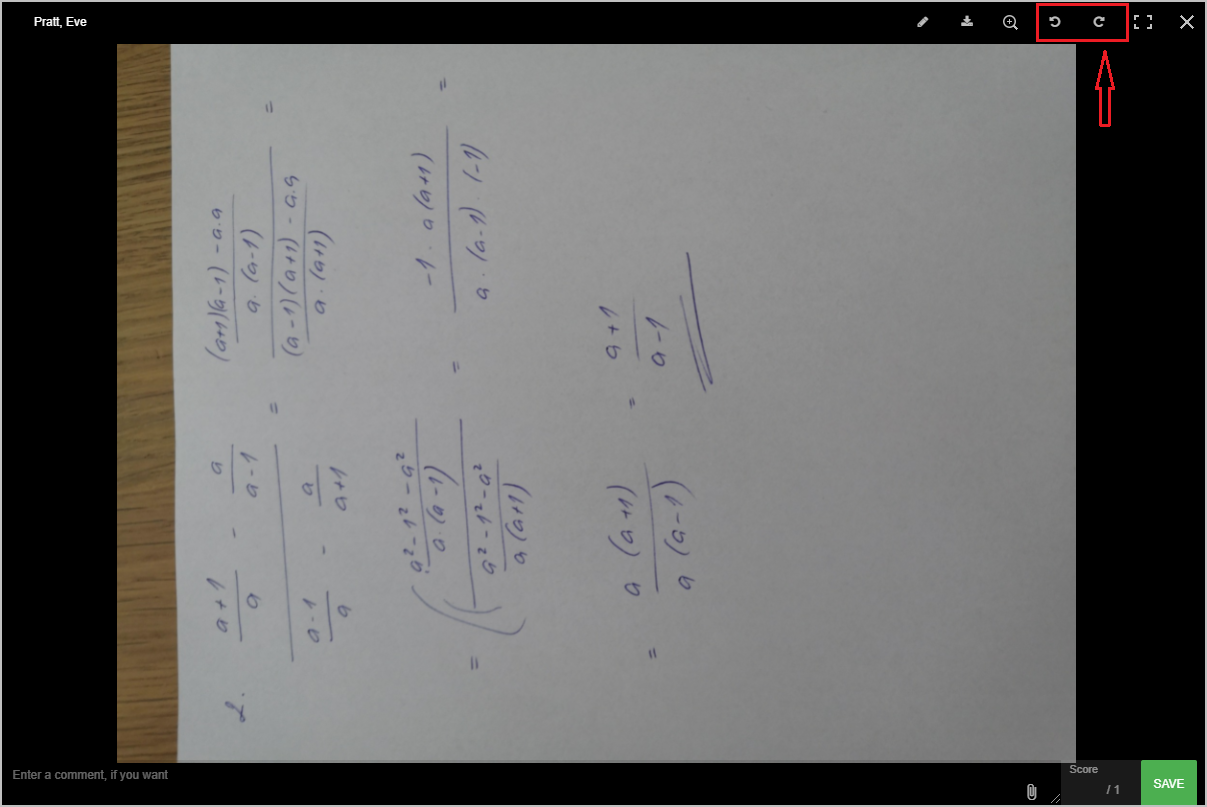 If you want to comment on the student's work directly in the picture click on the 'pencil' icon.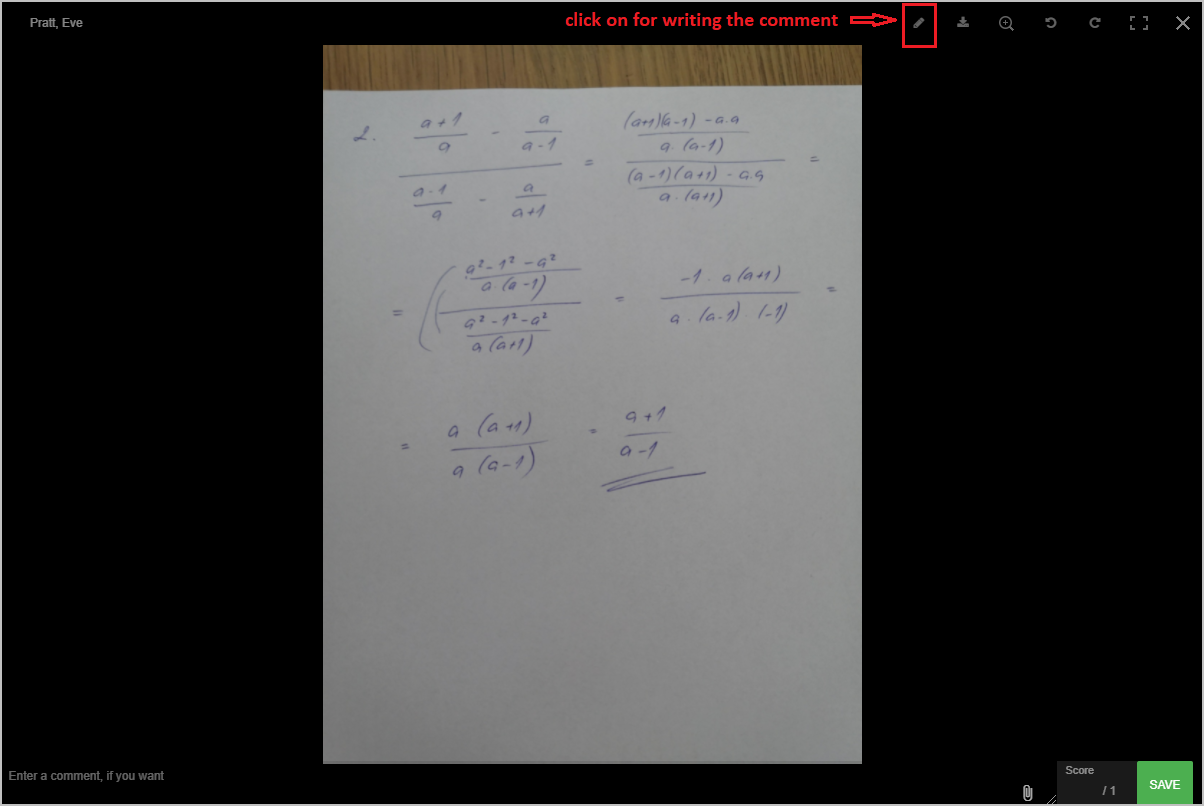 Image description toolbox will appear. It enables you to draw lines (either straight lines or drawn by hand).
The (T) icon enables you to write text. You can set the color and the size. The system will remember your settings to use for the next pictures.
Use the other options to draw shapes (rectangle, triangle, circle, arrows, etc.)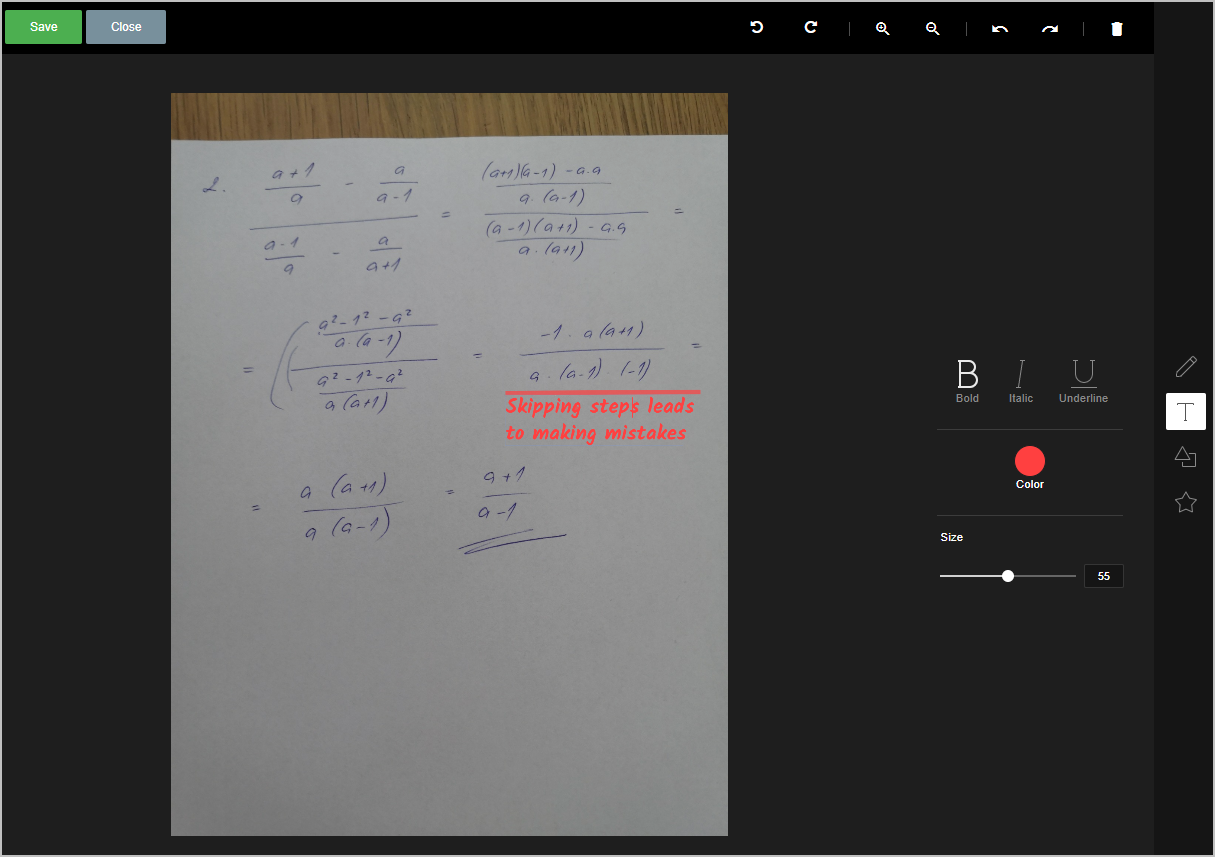 To view the picture without the added comments, click on the marked icon.


For how to change or erase your comments see: How to change / erase existing image comment
Once you finish commenting, save the changes by clicking the 'Save' button:

If the student's work contains more than one picture use the left/right arrows to move from one picture to the other.
To pop out of the picture viewer click on the "x" in the upper right corner.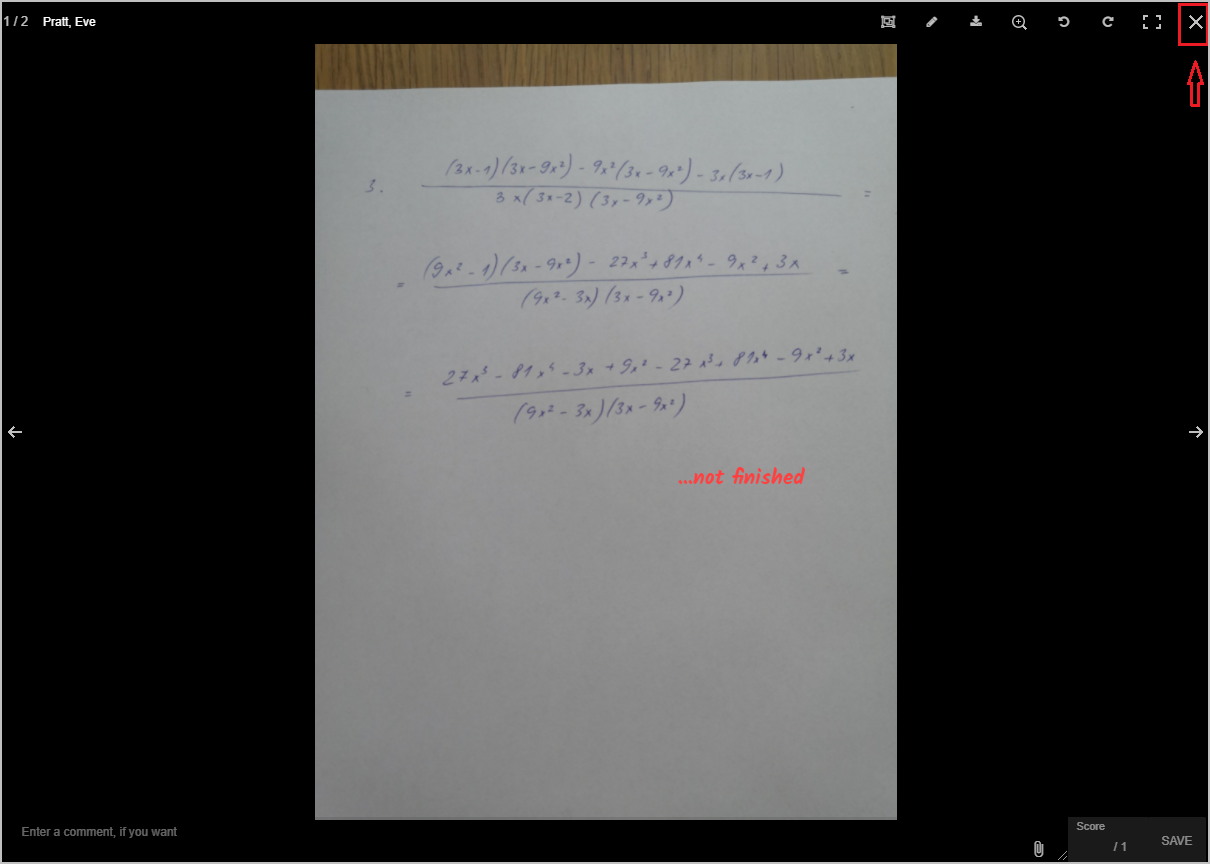 Click on the "Send comments" buton to send the work with your comments back to the students.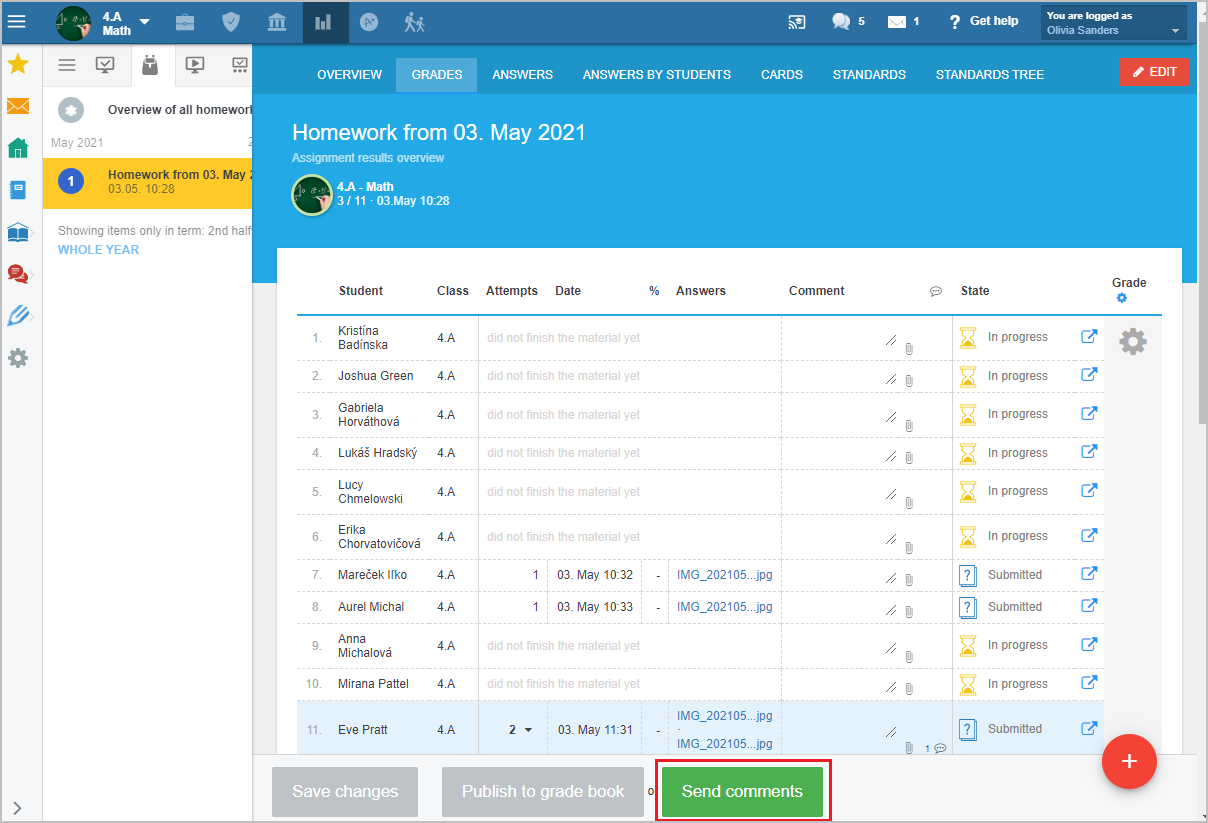 Students see their work with the comments by the teacher.