How to delegate other teachers to administrate the timetables
You can delegate one or more your colleagues to work on your school's timetable.
1. Login as the admin and run the Wizard.


2. Click on Setup administrators. (see picture below)
3. Select any of the teachers that you have already created in EduPage or create a new account.
To create a new account you just need to input a name and email. The password will be automatically sent to the specified email. Your teacher can login to EduPage on web, or can install the mobile application.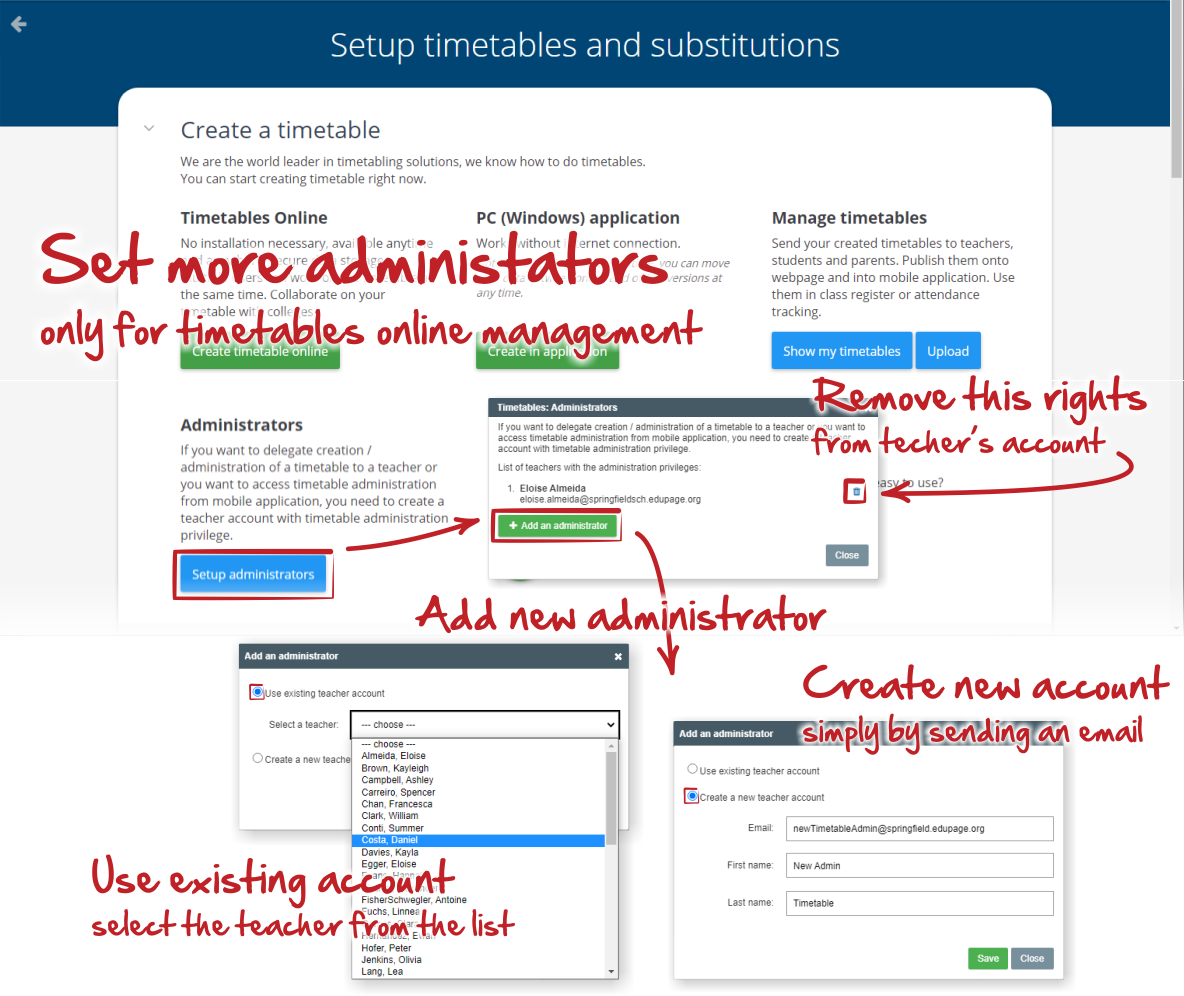 See also:
How can I monitor the cloud generator in the mobile application?