How to send a suggestion for improvement or a description of the problem to EduPage developers?
If you have a suggestion for improving EduPage application or you have encountered a problem, please send us an email.
Click on the icon in the top left corner, then press "Write to us". It's important to check the "Also send my data" checkbox. The data can help us to detect the problem.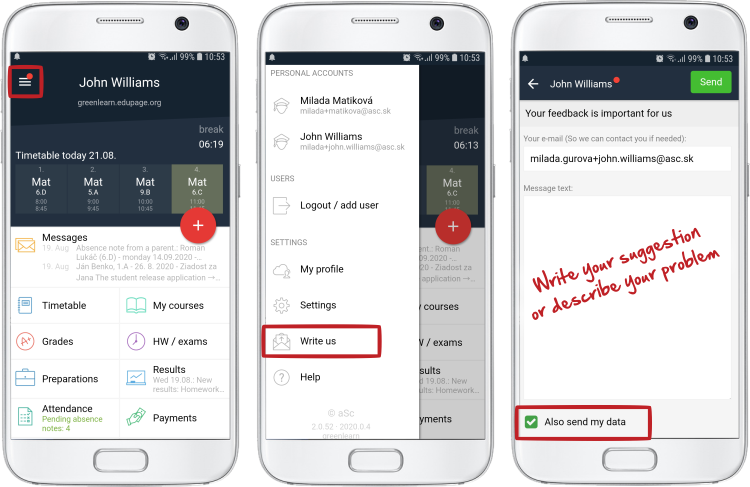 Note: It is not possible to reach your school via this form. To reach your school, please contact the teacher via messages in EduPage.
Further instructions to mobile application: Teacher
Further instructions to mobile application: Parent
Further instructions to mobile application: Student