How can a teacher accept absence note from a parent in the mobile application?
Click on the message about a pending absence note and select either accept or reject.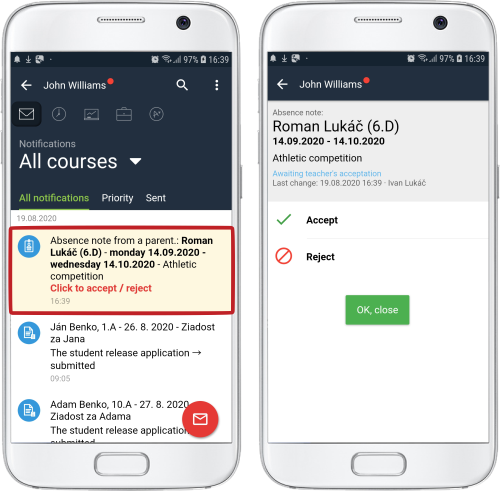 The list of pending absence notes can also be found in the Attendance/Pending absence notes. The absence note can be accepted / rejected by clicking on it.