How can I increase the speed of cloud generation?
If you have a valid license of aSc TimeTables - we provide with one computer in our datacenter, that you can use for your generation.
This one computer is on the server and it may actually be faster than your computer - especially if you are working on the notebook.
Still you can purchase any number of extra computers. The generation will be faster.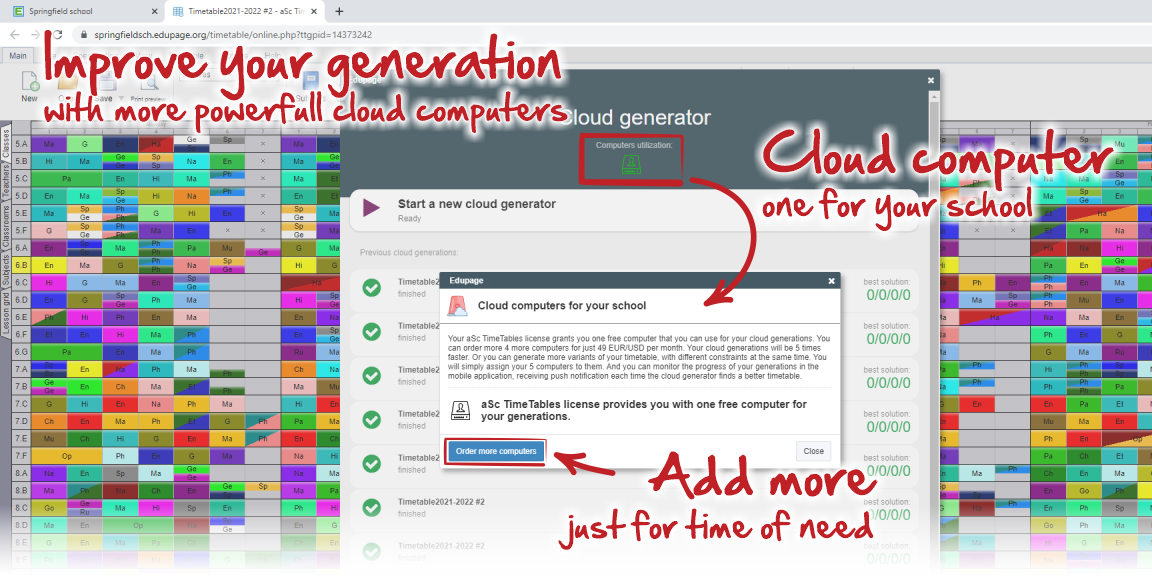 Another benefit is that you can run multiple cloud generators at the same time. So if you feel like trying your timetable with different constraints, you can run several paralel cloud generations at the same time.
Another advantage is that you can purchase the computers for a limited time, no need to purchase super expensive computer(s) that will not be used once the timetable is ready.