How can I monitor the progress of the cloud generator
The cloud generator works on dedicated servers, so you do not leave your PC running. You can come back at any time to check the results.
Simply login to your EduPage and go to Timetables and select "cloud generator".

In the left panel you can see the list of results. You can see the number of pending cards and how many constraints of each importance the software has relaxed.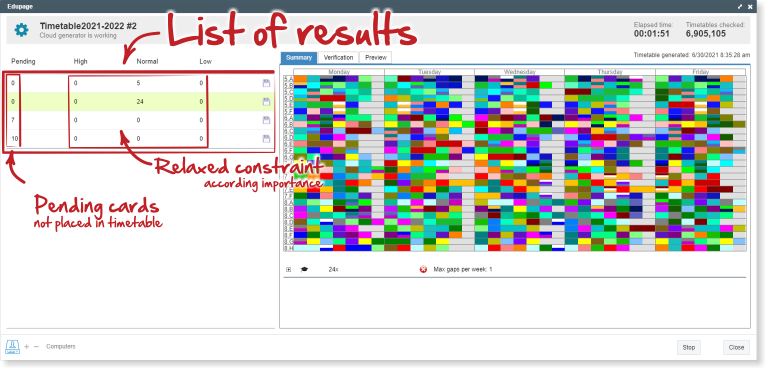 You can click on any result to see the preview of the timetable and the actuall constraints that were relaxed:
These results are stored in this dialog and you can always come back to them, even when you close the dialog or stop the cloud generation.
If you like particular result - you can use icon "save" to move this results into the list of your timetables.

See also:
How can I monitor the cloud generator in the mobile application?
How can I stop the cloud generation?
Cloud generator