How to record students` attendance in distance education
There are two ways for the teachers to record attendance of students in distance education:
a) If the lesson is held online via Class register, the students` attendance/absence on the online lesson can be recorded based on the student`s connecting to the online lesson via the Class register.
Teacher - how to start an online lesson via EduPage?
The teacher has an overview of students. Students who joined the lesson are indicated together with the time of joining.


After the online lesson is over the teacher can click on the attendance of students in the Class register and select the "Fill using online lesson data" option. All the attendance data will be inported to the class register.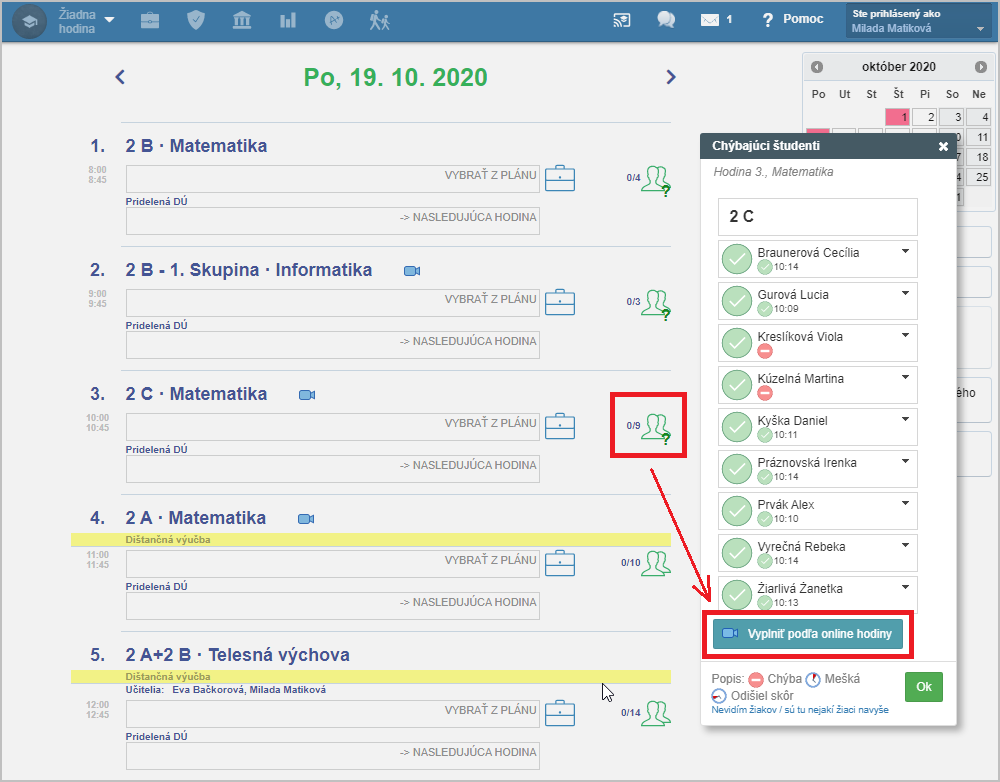 b) If lessons in distance education are not held online, e.g. the teacher assigns homework with a deadline, then the teacher can consider submitted solutions from the students as presence in the lesson. This information is not imported to the Class register automatically. It has to be input manually.
Alternatives to online lessons in distance education
Please, see also: Distance learning